Wil Cameron - Percussionist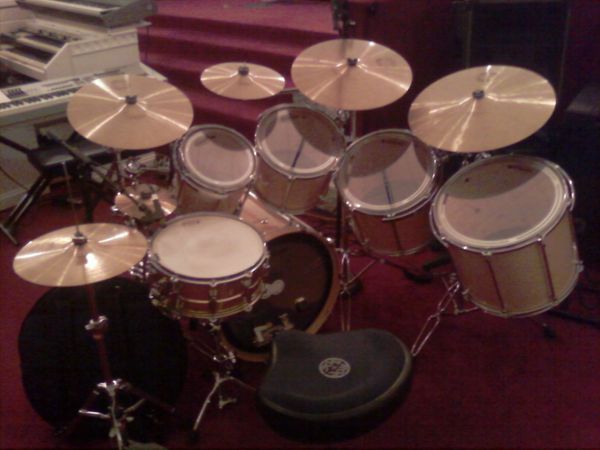 A native of Indianapolis, IN, Wil started playing music around age eight under the dynamic instruction of Saxophonist Larry Liggett, studying classical snare drum and percussion. With much practice and support from his musical mentors, Wil quickly evolved into one of the most proficient young concert and jazz band drummers in the Indianapolis area. He grew up listening to and being influenced by just about every type of music he could get his ears on - and had tons of music from the 70s and 80s to hold his interest.
After relocating to the Washington, DC area during 2010, Wil began to land gigs with local artists, churches and other non-profits, to provide drums and percussion services for a variety of clientele.
Best known for his versatility and super tight "pocket", Wil is a technical drummer and has incorporated digital drumming into his drum/percussion repertoire. As more of a studio/session drummer and somewhat of a self-proclaimed perfectionist, Wil is a master of "odd-time" and polyrhythmic patterns. However, he also appreciates the simplicity of a straight 2/4 or 4/4 groove on the kit or the Fanga pattern on the Djembe drum.
  
Wil is a current member of the Baltimore Jazz Alliance, the Percussive Arts Society (PAS), and during 2020 he was selected to serve on the PAS Music Technology Committee.  Wil is also a member of the Drum Circle Facilitators Guild, and he is a trained Remo HealthRHYTHMS (c) facilitator, wherein he facilitates Group Empowerment Drumming.  Finally, and as a jazz musician in the DMV, Wil is a member of the Baltimore Jazz Alliance. 
 
As for personal practice and instruction, Wil believes "Preparation is the key to feeling confident when we play, but if you're too rehearsed to swing or groove you can't help others to swing or groove...," as noted about his own rehearsal and playing technique.  "The goal is to have FUN and exchange the best musical interactions you're capable of sharing!"
  
Musical influences include: Billy Cobham, Tony Williams, Narada Michael Walden, Buddy Rich, Dennis Chambers, Jeff Porcaro, Cindy Blackman, Steve Jordan, Will Kennedy, Leon Ndugu Chancler, Neal Peart, Dave Weckl and tons of local drummers everywhere!